To encourage 10,000 couples that have one daughter and blessed with another during year 2015 and 2016, recently the Trust rolled out scheme of Sukanya Bond Yojna worth INR 200 crore at maturity of 21 years.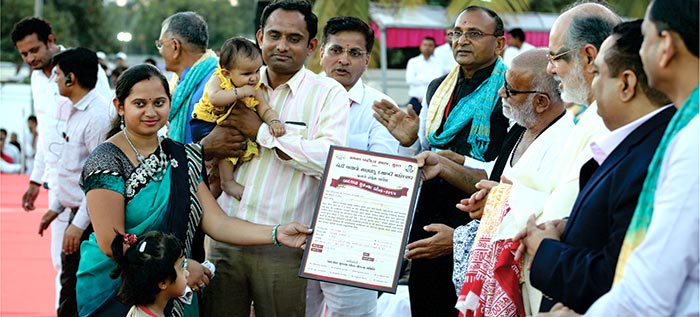 Under the Sukanya Bond Yojna, honoring 10,000 families with INR 200,000 bond each, adds feeling of joy and sense of inspiration in the society; it further assures more girl child in the future. After the series of activities, now girls themselves became confident and came forward to speak bravely about their feelings in public. Many poems and books have been written on the subject of gender equality, importance and empowerment of women.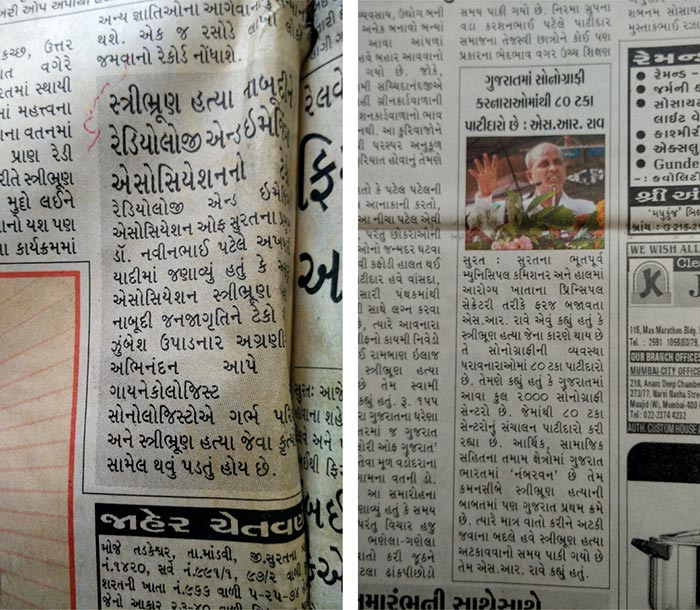 These steps taken in the prevention of female foeticide were widely welcomed by the State and the Central Government. Due to this, the laws on pre-natal sex determination were strictly enforced, and various schemes to encourage people to have a girl child were launched. This vast movement will continue till the gender ratio will be balanced. The improvement in the sex ratio eventually reduces crime like rapes and dowry.